Racial Profiling, by Deborah Kops, is a non-fiction book. I would have to say this book is a great piece of work because it showed me how much people have used racial profiling, especially law enforcement officials.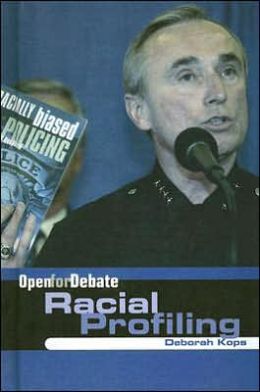 The thing about the book that grasped my attention was the cover of the book. There is a police officer holding a book that has the word police on it and also has the word racially on it. It caught my attention because I had an idea the book was going to deal with police officers and I am very interested in being a police officer in the future.
This book taught me there are many cases that happened as early as the 1940s about racial profiling and how this caused destruction in many families and the government as well. I am taking Criminal Justice classes at Technology Center of DuPage right now and this book helped me understand a lot about the cases. Some of them are now laws and I have to comprehend them in order to be a police officer.
I recommend this book to anyone who wants to be a police officer because this book will teach you many things you will have to learn in college in order to be successful.